Web Server's Default Page
This page is generated by Plesk, the leading hosting automation software. You see this page because there is no Web site at this address.
To make sure you can connect to your Plesk Panel, follow the next steps:
Go to Amazon Lightsail Home.
Under "INSTANCES", click the name of the desired instance, then go to the "Networking" tab.
Under "Firewall", click "+Add another" and specify the following ports:

53/udp (DNS Server)
53/tcp (DNS Server)
8443/tcp (Plesk Panel)
8447/tcp (Plesk Installer)

Click "Save".
In the command line of instance OS run the following command:

$ sudo plesk login

A one-time login link will be generated. Use it to access Plesk as an administrator. Use the built-in clipboard to copy the link, if you connect to ssh using your browser.
Documentation: Installing Plesk on Amazon Lightsail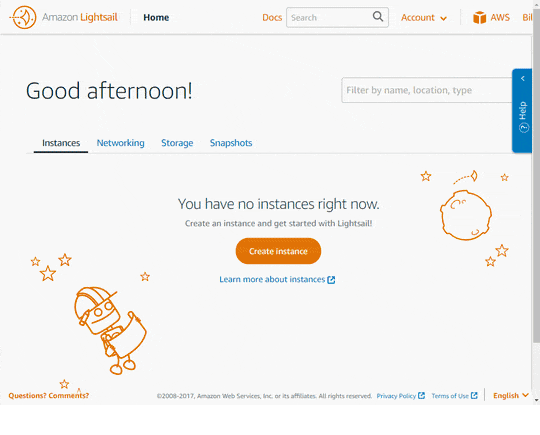 What is Plesk
Plesk is a hosting control panel with simple and secure web server and website management tools. It was specially designed to help IT specialists manage web, DNS, mail and other services through a comprehensive and user-friendly GUI. Learn more about Plesk.